MBAi -
Masterclass in Business AI
With over 1000 minutes of video lectures and 1000 pages of downloadable presentations, the M.B.A (Masterclass in Business AI) training teaches you how to supercharge your AI Career, Consulting, Products or AI Driven Enterprise with this complete course.
Former Global Head of Artificial Intelligence at HSBC, distills his 25 years of experience driving AI businesses into an easy to understand, non technical, business focused series that takes you from AI Politics to AI Delivery.
----------------
Aimed at Boards & Executives (Part 1) and Business Managers, Program & Transformation Teams (Part 2) the course is non technical and focused on delivering business value. One to one coaching, advisory and consulting services are also available.
The training takes you from Politics to the Economics, Business, Strategy, Governance and Organisation of AI within the enterprise. It then gets into more detail with a focus on how we build on Digital and Data Transformations to provide a strategic, industrialised AI Transformation then looking at AI Capabilities before getting into the detail of AI Use Case Evaluation and AI Programs (including why they fail).
We then take a look at the future of AI skills and careers before wrapping everything we have learned up with a comprehensive look at how to design, in detail, an AI Driven Enterprise.
The course will take you from understanding little about Enterprise AI to being able to build an AI Driven Enterprise.
---------------
Also see below to directly book coaching / advisory sessions with us.
---------------
Introductory individual discount codes and corporate discounts available - contact us for details.
Recommendations
"I have been attending the AI Driven Enterprise complete course and so far I really like the content provided, there is a lot of value!
The course advisor has also been very helpful providing expert advice during our coaching sessions. Highly recommended."
Jérôme Divac
Investment Professional / Entrepreneur - London
Your Advisor:
Ian Wilson
Fmr Head of Artificial Intelligence - HSBC
A Global Enterprise Artificial Intelligence leader. 25+ years successfully delivering business value with a diverse range of AI capabilities across a broad range of industries from Financial Services to Defense to Entertainment. Strategic Advisory & Consulting.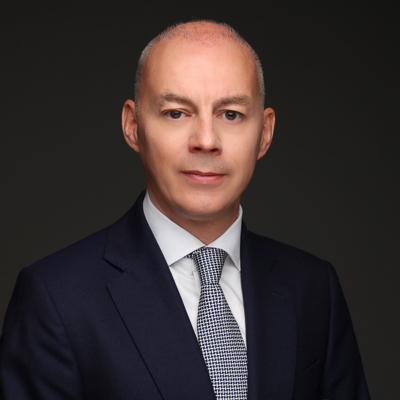 Check your inbox to confirm your subscription